http://michael-hudson.com/articles/countries/090817IcelandLatviaWontPay.html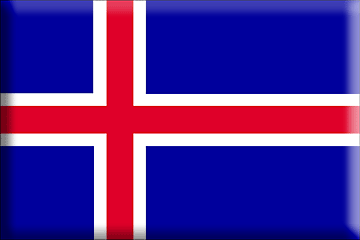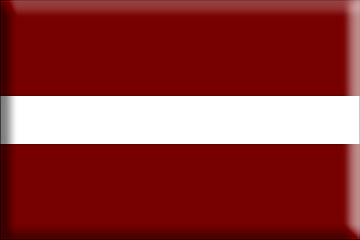 by

Prof. Michael Hudson


8.17.2009
Can Iceland and Latvia pay the foreign debts run up by a fairly narrow layer of their population? The European Union and International Monetary Fund have told them to replace private debts with public obligations, and to pay by raising taxes, slashing public spending and obliging citizens to deplete their savings. Resentment is growing not only toward those who ran up these debts – Iceland's bankrupt Kaupthing and Landsbanki with its Icesave accounts, and heavily debt-leveraged property owners and privatizers in the Baltics and Central Europe – but also toward the neoliberal foreign advisors and creditors who pressured these governments to sell off the banks and public infrastructure to insiders. Support in Iceland for joining the EU has fallen to just over a third of the population, while Latvia's Harmony Center party, the first since independence to include a large segment of the Russian-speaking population, has gained a majority in Riga and is becoming the most popular national party. Popular protests in both countries have triggered rising political pressure to limit the debt burden to a reasonable ability to pay.
[...]
Populations are asking not only whether debts should be paid, but whether they can be paid! If they can't be, then trying to pay will only shrink economics further, preventing them from becoming viable. This is what has led past structural adjustment programs to fail.
Will Britain and the Netherlands accept this new reality? Or will they cling to neoliberal – that is, pro-creditor – ideology and keep on stubbornly insisting that "a debt is a debt" and that is that. Trying to squeeze out more debt service than a country could pay requires an oppressive and extractive fiscal and financial regime, Keynes warned, which in turn would inspire a nationalistic political reaction to break free of creditor-nation demands. This is what happened in the 1920s when Germany's economy was wrecked by imposing the rigid ideology of the sanctity of debt.
[...]
Failure to recognize the limited ability to pay runs the danger of driving over-indebted countries out of the Western orbit. Iceland's population is upset at the EU's backing of the bullying tactics of Britain and Holland trying to extract reimbursement for bailing out their Icesave depositors – €2.6 billion to Britain and €1.3 billion to Holland. Social Democrats won April's Althing election on a platform of joining the EU, but burdening the country with these Icesave debts would prevent it from meeting the Maastricht criteria for joining the EU. This makes it appear as if Europe is more concerned with debt collection than with getting new members.
Of most serious concern are the long-term consequences of replacing defaults by debt pyramiders and outright kleptocrats with a new public debt to international government agencies – debt that is much less easy to write off. Eva Joly, the French prosecutor brought into sort out Iceland's banking kleptocracy, warned earlier this month that if Iceland succumbs to current EU demands, "Just a few tens of thousands of retired fishermen will be left in Iceland, along with its natural resources and a key geostrategic position at the mercy of the highest bidder – Russia, for example, might well find it attractive." The post-Soviet countries already are seeing voters shift away from Europe in reaction to the destructive policies the EU has been supporting.
Neither Britain nor Holland, neither the EU nor IMF have provided a scenario for just how Iceland is supposed to pay the debts that are being claimed. How much will personal income and living standards have to fall? What government programs must be cut back? How many defaults on domestic mortgages and personal debts will result, and how much unemployment? How much emigration will occur? The models being employed treat these dimensions of the economic problem as "externalities," but they are central to how the economic system works in practice.
[...]
The moral is that Newton's Third Law of motion – that every action has an equal and opposite reaction – is applicable to politics and economics as well as to physics. As the most thoroughly neoliberalized disaster area, Iceland is understandably the first economy to push back. The past two years have seen its status plunge from having the West's highest living standards (debt-financed, as matters turn out) to the most deeply debt-leveraged. In such circumstances it is natural for a population and its elected officials to experience a culture shock – in this case, an awareness of the destructive ideology of neoliberal "free market" euphemisms that led to privatization of the nation's banks and the ensuing debt binge.
Iceland promises to be merely the first sovereign nation to lead the pendulum swing away from an ostensibly "real economy" ideology of free markets to an awareness that in practice, this rhetoric turns out to be a junk economics favorable to banks and global creditors. Interest-bearing debt is the "product" that banks sell, after all. What seemed at first blush to be "wealth creation" was more accurately debt-creation, in which banks took no responsibility for the ability to pay. The resulting crash led the financial sector to suddenly believe that it did love centralized government control after all – to the extent of demanding public-sector bailouts that would reduce indebted economies to a generation of fiscal debt peonage and the resulting economic shrinkage.
[...]
No doubt the post-Soviet countries are watching, along with Latin American, African and other sovereign debtors whose growth has been stunted by the predatory austerity programs that IMF, World Bank and EU neoliberals imposed in recent decades. The post-Bretton Woods era is over. We should all celebrate.
Please, read more...