9.06.2009
by

Michael Cohen
, m.cohen@allnewsweb.com
http://www.allnewsweb.com/page8978974.php
Something bigger-than-big has happened in China as far as the UFO and extraterrestrial mystery is concerned. So big, you might want to make sure you are sitting down and not holding a hot drink as you read this.
Readers of this website might now be familiar with the Solar Eclipse UFO Sighting that occurred in Deqing, Guandong Province, where a clear daytime UFO was seen by dozens of students and filmed and photographed by at least nine, producing incredible images such as the one above. The UFO was also seen to morph, changing colour and shape.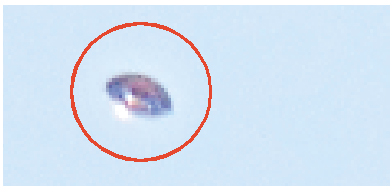 Other than this publication no other news publication outside of Asia has carried the story although it has sent shock-waves through China's massive UFO community and even amongst conventional scientists.
Now it has been reported in China that the famous Purple Mountain Observatory has confirmed that they observed a UFO on the day of the eclipse and have forty minutes worth of footage which they will spend the next year studying.
Read more...
[China Solar Eclipse UFO Media Coverage...]
Posted 9/06/2009 12:57:00 PM
0 comments