5.10.2009
http://www.latimes.com/news/nationworld/nation/la-na-interrogate10-2009may10,0,1512131.story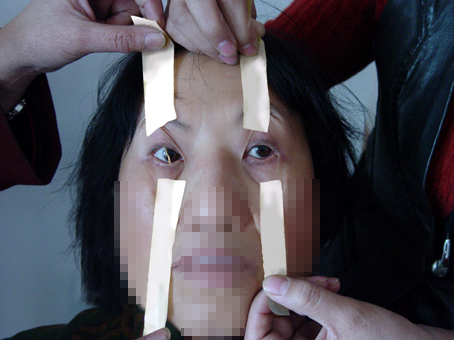 Reporting from Washington -- As President Obama prepared last month to release secret memos on the CIA's use of severe interrogation methods, the White House fielded a flurry of last-minute appeals.
One came from former CIA Director Michael V. Hayden, who expressed disbelief that the administration was prepared to expose methods it might later decide it needed.
"Are you telling me that under all conditions of threat, you will never interfere with the sleep cycle of a detainee?" Hayden asked a top White House official, according to sources familiar with the exchange.
From the beginning, sleep deprivation had been one of the most important elements in the CIA's interrogation program, used to help break dozens of suspected terrorists, far more than the most violent approaches. And it is among the methods the agency fought hardest to keep.
[...]
Because of its effectiveness -- as well as the perception that it was less objectionable than waterboarding, head-slamming or forced nudity -- sleep deprivation may be seen as a tempting technique to restore.
But the Justice Department memos released last month by Obama, as well as information provided by officials familiar with the program, indicate that the method, which involves forcing chained prisoners to stand, sometimes for days on end, was more controversial within the U.S. intelligence community than was widely known.
Read more...
Posted 5/10/2009 01:05:00 PM
0 comments