http://www.doomdaily.com/2009/debris-removed-from-the-atlantic-is-not-from-the-airplane-of-air-france-says-aeronautics/
A Brazilian news site is reporting

the wreckage found is not

from the Air France plane.
"The BAF (Brazilian Air Force) informed in the night of this thursday that the removed destroços of the Atlantic in this thursday are not of the Airbus A-330 of the Air France, that disappeared on board in the last sunday (31) with 228 people. In accordance with Brigadier General Ramon Borges Cardoso, director of the Decea (managing of the Department of Control of the Airspace), "no material of the airplane was collected".
"Not, no material of the airplane was collected. What we saw they had been material pertaining to an aircraft who had been left because of the priority of searches of bodies. But until the moment no piece of the aircraft was recouped", affirmed." Sorry for bad translation to English.
So what does this wreckage belong to?

[And more importantly, where's Air France 447, the A330 jet, and its passengers???]
[Source:
doomdaily.com
]
[More sources agree...
BBC News
!]
Debris 'not from Air France jet'
Debris recovered from the Atlantic by Brazilian search teams is "sea trash" and not from a lost Air France jet

, a Brazilian air force official has said.
Brig Ramon Borges Cardoso contradicted earlier reports, saying

"no material from the plane has been recovered".
Teams found

buoys and a

wooden pallet and spotted a fuel slick,

and are now searching for an airline seat and a chunk of metal seen earlier this week.
Read more...
[...and yet another...
CNN
!]
Brazilian air force says debris was not from Air France crash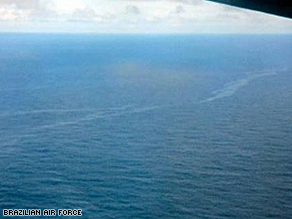 The Brazilian air force said that debris picked up Thursday near where officials believe Air France Flight 447 crashed Monday into the Atlantic Ocean was not from the plane.
"It has been verified that the material did not belong to the plane,"

Brigadier Ramon Borges Cardoso told reporters in Recife about the material recovered Thursday.

"It is a pallet of wood that is utilized for transport. It is used in planes, but on this flight to Paris, there was no wooden pallet."
Read more...
[Weird how no one is asking the

really

importat question: Where's Air France 447, the A330 jet, and its passengers???]